I would shoot it in Detroit, Michigan.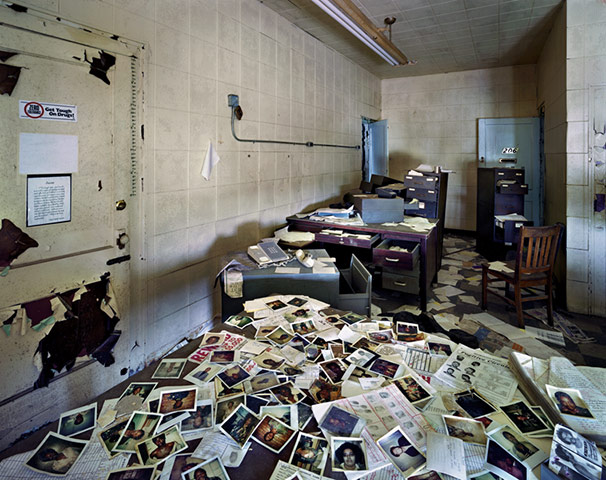 ---
The city first introduced to me by the musical stylings of Eminem, the socio-economic implications of it's former automobile industry explained to me by Michael Moore in
Capitalism: A Love Story
and illustrated for me by
this
informative diagram, seems like a post-post-apocalyptic film set.
A part of me thinks that the end is nigh, not in a 2012 Mayan calender kind of way but in a change of social consciousness. A sort of reversal of the 1950s, 1960s consumerist identity. A quick look at the TV guide shows this redirection of public interest with a increasing number of self sufficiency programming like
Grow Your Own Drugs
,
Kirstie's Homemade Home,
Edwardian Farm,
Born Survivor
and even celebrity chef shows like
Escape to River Cottage.
Although the other part of me just thinks it is all just a trend what with the recession and that.
Images by Yves Marchand and Romain Meffre and found elsewhere here.